The Answer is Maybe.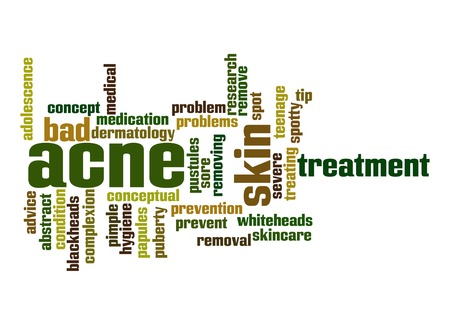 If you have acne scarring, you've most likely done online research to find the best treatments for it. You may have asked around. You probably have a cabinet full of corrective serums and creams. Now you're ready to get serious about getting rid of acne scars, and you've found dermal fillers.
The truth is the effectiveness of dermal fillers varies from person to person based on the severity and type of the scars. It's also important to know that dermal fillers are wonderful with improving the appearance of acne scars. They won't make the scarring vanish completely, in most cases, and sometimes dermal fillers need to be used along with a more intensive treatment, such as a peel or CO2 treatment.
Knowing Your Type of Scars
Depending on what type of acne scarring you have, dermal fillers can work wonders. When it comes to scars, there are:
Boxcar scars (broad with sharp edges)
Rolling scars (broad with a sloped edge)
Ice pick scars (deeply-pitted scars)
Atrophic scars (thin and flat)
Make sure to understand what type you have so that you can talk about your best options with a specialist. For example, boxcar scars may require an additional treatment along with dermal fillers to achieve the best results.
Best Filler Options for Acne Scarring
So, if you do decide to try dermal fillers, what works best for reducing acne scars?
While Radiesse®, Belotero®, and Juvéderm® are great for acne scarring, Restylane® is known for being a preferred filler for this exact purpose and can last up to nine months. Restylane is hyaluronic-based and softens the acne scars, creating a significant difference which will continue to improve over the months.
The Procedure
The procedure for improving acne scars with a dermal filler is easy. A specialist will chat with you about your concerns and goals, and what areas bother you the most.
When the day of the actual procedure arrives, the skin is cleaned and numbed slightly with either ice or cream. A tiny needle will be used to fill the scarred areas. While this process can be uncomfortable, the pain is typically minimal and very tolerable with the help of numbing. The treatment can last up to an hour, but the standard is about 30 minutes.
What Happens Next?
Some patients experience redness, bruising, and/or swelling, but this is temporary. Be sure to avoid exercise and alcohol for a couple days as well…and then enjoy your results!
Even though your acne may be gone, the scars can remain. If you're tired of being self-conscious about your acne scars and want to try a dermal filler, contact us at Monterey Laser & Skin Care to find out if you're a good candidate for the treatment and to ask us any questions about Restylane.