What Does Laser Hair Removal Feel Like?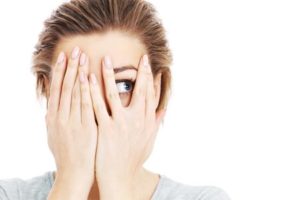 You've researched laser hair removal, weighed the pros and cons between shaving, waxing, and permanently removing body hair. And, here you are on the cusp of just going for it – laser hair removal – you're going to be hair-free and never have to shave or wax last minute again. There's one more thing you want to know before scheduling your appointment for laser hair removal at Monterey Laser & Skin Care, what does laser hair removal feel like?
Maybe it's the word "laser" that we associate with the potential pain. Maybe we've seen too many movies associating lasers with weapons and death rays. The reality is that laser hair removal is tolerated extremely well. The newest generation of lasers for hair removal spray the skin with a liquid that freezes the skin just before the laser is fired.   This accomplishes two things, first it minimizes any pain from the laser and two it protects the skin from damage.  Patients will experience a quick zap.  Some people describe the sensation like a rubber band snapping against the skin. Afterwards the skin will be warm and a little sensitive.  You know your tolerance for pain. If a rubber band snap makes you cringe, then expect a little discomfort. If you tend to be more of a trooper, then you probably won't be bothered at all.
While we'd love to say, "Don't worry, you won't feel a thing," the reality is that people experience pain differently. What we can say is that the hair-free results of laser hair removal are worth it. For some, laser hair removal is a life-changing experience. If you want to make the jump and lose annoying hair once and for all, schedule an appointment with Monterey Laser & Skin Care. Our staff will even hold your hand if you're the least bit nervous. But if you're like most of our clients, you'll be just fine and excited to get the hair-free areas you've always wanted.