Six Things Most Men Don't Know About Laser Hair Removal (But You Will)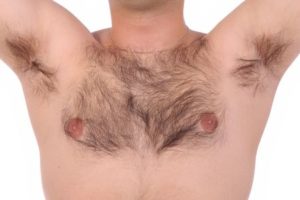 As 2017 finds its self well into summer, more and more of us are going to the beach, pool parties, and on vacations. This means we're seeing lots more skin. Because this time of year basically has a dress code of "swimsuit," many women head to Monterey Laser for laser hair removal. But did you know that just as many men go as women? Laser hair removal is not just for guys who want a David Beckham chest. Many men get laser hair removal treatments for their back, neck, stomach, nether-regions, and yes, their chest.
Here are a few things you may not know about laser hair removal for men.
1. Laser hair removal is less painful than waxing. Far less.
Remembers the scene in The 40-Year-Old Virgin in which Steve Carrell is given a chest wax and screams through the whole thing. Laser hair removal is far, far from that. While it does give some patients a bit of discomfort, it's fairly gentle and painless. Most men say that it feels like a rubber band snapping on their skin or a small bee sting, though intimate areas can be a bit more sensitive. It's important to not wait too long between sessions—this will cut down on any pain. All patients, both men and women, agree that the very small amount of "pain" is worth it. Also, keep in mind that sessions are fairly quick!
2. Laser hair removal cuts down on body odor and itching.
Your excess body hair absorbs odors, and slows down the evaporation of sweat. This can cause you to smell "manly" or funky if you will. But by removing excess body hair, you're also removing the source of some odor. Excess hair also can cause itching and irritation, especially during the summer months. But removing the hair—or even just thinning it—will get rid of that itchy feeling that occurs when you sweat.
3. You'll need to shave before your laser hair removal session.
…As in, right before. You should shave the night before so that the laser can get to the hair follicle easily.
4. You can get laser hair removal performed anywhere on your body.
Some men want hair removed from their toes. Some want it removed from their throat. Some want it removed from their ears. Any hair on the body can be removed. But because the eyes are so sensitive to light, the hair around the eyes is not treated.
5. You shouldn't tan before a laser hair removal session.
Melanin is the pigment that tans the skin and is produced when the is exposed to the sun. Melanin absorbs light energy. Because of this, tan skin is prone to being burned during laser hair removal. You should stay out of the sun for four weeks before laser treatment and two weeks after the treatment.
6. Laser hair removal is permanent after a few sessions.
For men with hairy backs or hairy chests that affect their self-confidence, laser hair removal is a miracle. Imagine, all that extra hair, gone for good! For most patients, it takes about 4-6 sessions to permanently get rid of all the unwanted hair. Some need less, and some need more, but that's the average. How often you return for another session will depend on how fast your hair grows.
At Monterey Laser, our laser hair removal treatments are gentle and effective. We use FDA-approved Candela Lasers, which are renowned for being the best in the field for laser hair removal. If you're in the Monterey area and are considering this quick and self-esteem-boosting treatment, call us at (831) 869-8865. We offer free consultations and hope to speak with you soon!